GUESS WHAT???
This April, thousands will mobilize in Washington, D.C., to spark a Democracy Awakening like never before. From April 16-18, we will gather in our nation's capital to Rally for Democracy and call for a Congress of Conscience.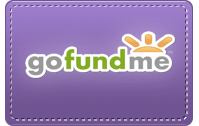 The movements for voting rights, money in politics reform, climate change measures, labor rights, peace, and justice for students, women, immigrants and the LGBTQ community are coming together to deliver a resounding message to our nation's leaders:
We demand a democracy that works for all of us – where we have an equal voice and elected officials are accountable to the people and the public interest. There will be teach-ins to learn more about advancing voting rights and reforming money in politics (the #GetMoneyOut movement, including the movement to pass a Constitutional Amendment that will overturn the two disastrous Supreme Court decisions, Citizens United vs FEC & McCutcheon vs FEC, which both made it legal to donate unlimited amounts of money to election campaigns — anonymously! (They call it "dark money" for a reason.) AND there will even be a day of real lobbying where we meet with our Senators and Representatives (or their aids) on Monday April 18.
If that's a vision you want to be a part of, join me in signing up to stay engaged. The Awakening will feature exciting panels and workshops, music, and inspiring speakers and activists like you from around the country, joining together to demand solutions.
When the U.S. Supreme Court issued its decision in Citizens United back in 2010, it undermined the integrity of the vote by allowing billionaires and wealthy special interests to drown out our voices. And in 2013, the Supreme Court dealt democracy another blow when it gutted a key provision of the Voting Rights Act in its Shelby County decision.
We are mobilizing in April to counter these undemocratic rulings and ensure both the right to vote and the integrity of the vote are upheld in this crucial election year.
Our elected officials have yet to act and it's critical that we hold them accountable.
Whether you care about climate change, racial justice, fair wages or ever-increasing student debt, change is possible only when we stand together.
A coalition of more than 110 groups, from the NAACP to MoveOn.org, the LGBTQ Task Force to the National Organization for Women, the Postal Workers of America to Public Citizen, have jumped on board to make this April action historic. More are joining every day.
Join the fight: click here for more info. It's a FREE event!
It will take all of us. But together, we'll awaken the democracy we all deserve.
Want to send me to DC? Click here!
Here's my pitch:
Thank you for your support!